Make a Mosaic
Mosaics are a "Ready to Go" activity because we carry so many pre-cut and sanded tiles which make it easy, safe and great for kids plus you get to take them home the same day. Adults love making mosaics too and you can keep it simple or get really creative and complex with a design, it's up to you- we've got the tools and materials to help you create a one of a kind piece. Walk-in's welcome, you can mosaic anytime and we can show you how to mosaic a piece and we'll provide you with a take home kit and instruction for grouting your piece 24 hours later. We carry an assortment of both fun and functional items including Mirrors, Frames, Trivets, Assorted Plaque Shapes, and more starting at $17 and up complete.
IT'S AS EASY AS 1, 2, 3!
STEP 1
Select your mosaic shape. Sketch a pattern or design in pencil if you'd like.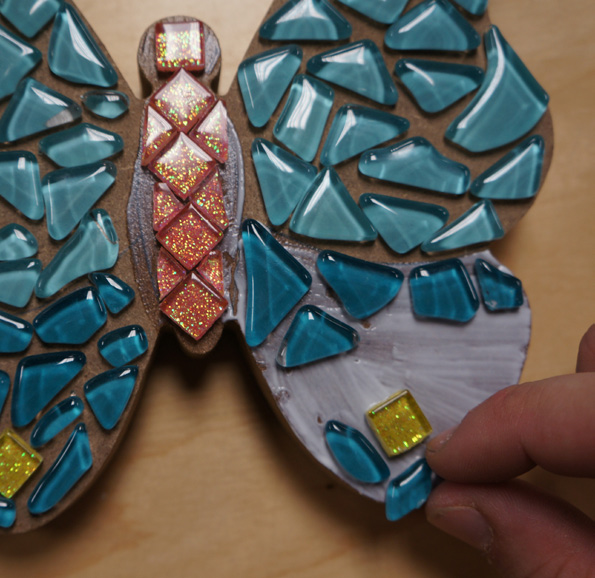 step 2
Choose your tiles and arrange them to fit in the designated area, nipping tiles when needed. Glue down individual pieces or small sections as you go.
step 3
Let your piece dry for 15 minutes. Take it home to grout 24 hours later with a grouting kit and instructions we include. It's as easy as icing a cake!
Create beautiful Photo Mosaics using these crystal-clear tiles and your own professionally printed photo that makes it look like the photo is in pieces and put back together. Clear cathedral glass lets light sign through your mosaic masterpiece. While you can take these home the same day, glue drying time is a little longer for photo mosaics so grouting should be done at home once the glue has completely dried clear in approximately 1-2 weeks.